Is Your Organization Secure?
Our services follow the NIST Cybersecurity Framework (NIST CSF) to keep you compliant and prepared for the next big cyber attack.
Learn about the NIST CSF and how it impacts you.
Compliance Tailored For You
Your Next Generation Service Provider
Our Security First philosophy ensures that your organization is protected while your end users are vigilantly supported.
of cyber attacks are against SMBs
of SMBs that suffer a breach are out of business in 6 months.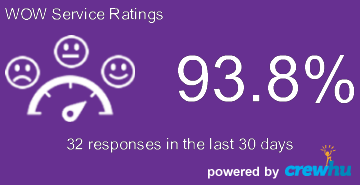 At Kyber, we live by 5 core values. One of which is to provide WOW Service to our customers. To measure this success, we ask all our customers "how are we doing?" which they can reply "WOW", "Good", or "Poor". While most organizations will probably use ratings such as "Good", "Okay", and "Bad", we don't want our customers to just feel good, we want them to feel WOW'ed. We want them to feel like they have been serviced above and beyond expectations. As a CSAT rating well above the ACSI overall US customer satisfaction score of 76.5%, we pride ourselves on providing the WOW Service that our customers deserve.
Did you know that 63% of data breaches are due to employee negligence?
Concerned about phishing, CEO fraud, or ransomware?