One secure step above proactively managed support.
Damage, downtime, and reputation loss from a business interruption can be catastrophic for SMBs and nonprofit organizations. Steps to prevent this used to mean that you needed a standard 24/7 support contract with an IT vendor, a firewall, antivirus and a decent backup system. In today's cyber threat landscape, you'll require traditional and advanced secure support services.
While we provide 24/7 support, our SecurityFirst™ philosophy also ensures that your organization will always have security at the top of mind. We utilize a defense in depth approach with a combination of traditional technologies and new technologies. As the cyber threat landscape constantly evolves, your security measures should be one step ahead.
Traditional Secure Support Services
Advanced Secure Support Services
Managed Detection and Response
Multi Factor Authentication
Need a second pair of eyes to review your network?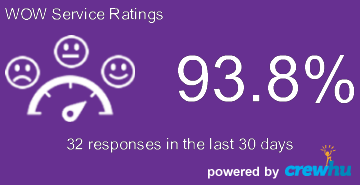 At Kyber, we live by 5 core values. One of which is to provide WOW Service to our customers. To measure this success, we ask all our customers "how are we doing?" which they can reply "WOW", "Good", or "Poor". While most organizations will probably use ratings such as "Good", "Okay", and "Bad", we don't want our customers to just feel good, we want them to feel WOW'ed. We want them to feel like they have been serviced above and beyond expectations. As a CSAT rating well above the ACSI overall US customer satisfaction score of 76.5%, we pride ourselves on providing the WOW Service that our customers deserve.
Team
We can compliment your current IT team or as your sole provider.
24/7/365
We will ensure that you have a team of experts behind you any time of the day.
Resolution
We take a hacker's point of view to create the best solution for you.